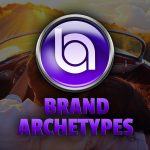 Once in a while, we discuss an entire industry and the popular brand strategy that it has adopted. Today we're talking about the Legal Industry.
Recently we have covered the Healthcare Industry and the Food Industry if you want to check out those episodes as well. 
This isn't just for attorneys or law firms, it's also for any related products or services including:
paralegals

transcription services

legal secretarial services

legal recruiters

compliance services

document processing and archival

firm administrators

court employees

clerks

judges

bounty hunters and more
If you're not in the legal industry, stick with us. We will be talking about points that can be adopted by all companies!
A couple of the challenges in branding and marketing for a legal business are 1) This is an industry steeped in tradition and expectations and 2) No surprise, there is also a lot of compliance and "legalese" that has to be considered.
The Guru archetype is extremely popular in this industry, which can be a great opportunity for new firms who want to stand out and differentiate themselves from all the competition. Simply put – don't choose the Guru.
Join us as we discuss some ways to brand a legal company including some things to avoid, and tips on how to name your company.