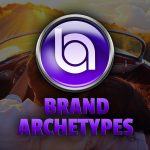 Are you familiar with how the oreo brand has remained consistent over the decades?
The most recent Oreo commercial sparked a conversation between Kevin, his wife Francie, and her son Drew. The discussion centered around the manipulation of marketing and whether or not it is ethical. Francie exclaimed that she loved the new commercial and went out and bought a package of Oreos. Drew admitted he understood companies use manipulation in advertising but he doesn't like it.
Find out what ensued in this lively debate.
The concept of manipulation gets talked about a lot in the context of marketing and advertising and is definitely worth exploring. Join Amy and Kevin as they explore the history of The Oreo over the years. It has stayed very consistent with the Innocent Archetype, even when delving into politics or other sensitive topics like supporting the LBGTQ community. The Oreo brand is a great example of a company that has stayed true to its brand while also being willing to take risks in order to cultivate brand loyalty and raving fans.
Not everyone is going to agree with Oreo's stand on politics or lifestyle choices, but they do it anyway – and they do it really well.
Check out the commercials mentioned in the episode at the following links:
 Do you have a brand that you'd like us to evaluate? Let us know. We'd be happy to give you our 2¢
Don't have an Archetype Yet?