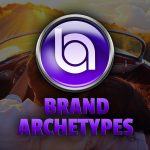 Are you "giving thanks" this season with your brand strategy?
The Holidays are upon us. Many companies will knee create jerk marketing campaigns that revolve around the Holidays.  And, although there's nothing inherently wrong with this, far too often these campaigns are NOT within any type of brand strategy. 
We see this year after year after year…companies gearing up for a massive Holiday push of marketing but completely falling down with their brand.
The big question: "How can we launch seasonal marketing campaigns and still stay within brand?"  
Join Kevin and Amy as they offer suggestions on how to create attention-grabbing holiday marketing campaigns while still remaining true to your brand. In the end, it will cut through all the noise of other companies' mediocre marketing and stand out!
Plus, share your holiday marketing campaigns with us! We'd love to see your creative ideas.
Don't have an Archetype Yet?