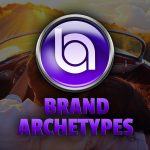 Wooh. This is a hot topic and negative comments or a bad online review can get you HOT under the collar.
Most companies, at some point, will have to deal with an angry customer or internet troll who is ranting about them behind the safety of their keyboard. It's ok. Take a deep breath.
Join Kevin and Amy as they discuss different ways to deal with negative comments about your company while staying on brand and keeping your cool. Some of their tips include:
Curating lots of positive reviews so the negative ones get "lost" in the fray
Appointing someone else to respond who might not be so emotionally invested
Create a process for responding to (quickly) reviews and trying to make the situation right with the customer
Do NOT ignore online reviews!
If your company is struggling with your online reputation and would like help sorting through it, Amy has years of experience helping companies increase their online reputation while creating processes for attending to their reviews and keeping people happy.
We'd love to talk to you about your reputation!
Don't have an Archetype Yet?
Questions? Call us! … Ideas for a brand you'd like us to review?
Contact us!