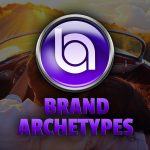 This episode is all about branding in the food industry. Not just restaurants, but food products as well. And, as always, Kevin and Amy cover the importance of having a brand focus – ahem – an Archetype.
A few things to keep in mind that are SUUUUUUPPPEEERRRRR important for the food industry are:
Imagery: You can't have food without some food porn.
Define and Know Your Audience. Yes, everyone eats, but not all food caters to all people.
Story Telling. Because everyone eats, creating powerful stories to connect with is a key ingredient in standing out from the competition.
Managing your Reputation. No industry lives and dies by reviews more than the restaurant industry. Managing your good and bad reviews are extremely important and cannot be ignored.
As a former restaurant owner, Amy talks about her experience and cautions and encourages current restauranteur to prioritize creating a marking budget. It is too easy to ignore marketing with the hustle and bustle of the incredibly demanding food industry. However, it should never be last on the list of priorities, and don't just set your budget at "whatever is left over." The only leftovers in your business should be sent home in doggie bags.
Don't have an Archetype Yet?
Questions? Call us! … want to talk about food? Contact us!