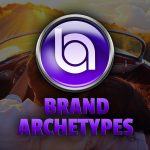 Happy New Year! Cheers to a new year and hopefully lots of positive changes.
We are starting this new year by trying something new. Kevin picked a brand and asked Amy to watch 3 different videos by the Hint Water Company. The videos are embedded below. We suggest you watch them in order.
After getting Amy's initial reaction, they both share their thoughts on the brand, possible archetypes, and where they think this brand is headed.
As always, we'd love to hear what our listeners think of these commercials and the brand elements found in each one.
Thanks for listening!
Don't have an Archetype Yet?
Questions? Call us! … Ideas for a brand you'd like us to review? Contact us!