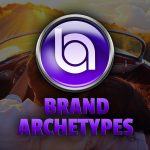 Join Kevin and Amy as they discuss favorite Christmas commercials and branding campaigns. They both agree that the longevity and success of Coca-Cola is one of their favorites.
Did you know that back in '31, Coca-Cola commissioned an illustrator named Haddon Sundblom to make a painting of Santa drinking a coke? Who would have guessed one painting would launch a movement. The iconic red and white Santa suit was first depicted in this drawing and their campaign has forever cemented our idea of Santa with this suit. The red and white was a reflection of the Coke brand and colors. Wow!

Over the years, Coke's holiday campaigns have delighted children and adults around the world. Remember their polar bears?
Check out this year's Coca-Cola commercial and let us know what your favorite holiday commercials are.
From both of us, we wish you and your family a very Merry Christmas and Happy Holiday Season.