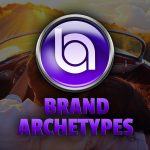 Join Kevin and Amy as they interview David Shotwell and Nick Nauta, two financial advisers with the firm Shotwell Rutter Baer, in Lansing Michigan. Learn how they went through the brand archetype process and how it has changed their approaches to marketing and branding.
Amy has been working with SRB for a couple of years now. In the beginning, the first step was conducting the Brand Archetype Discovery Process, where the SRB team decided on The Neighbor Archetype.
This was very much in-line with their "kitchen table" approach to financial advising. They sit down with people at their kitchen tables and dream about their futures and what they would like to do with their money now and in retirement. Their Life Planning approach to money makes them much for approachable, friendly, and easy-going – just like the Neighbor.
Next, we took a look at their website, copy, and logo. All were updated to reflect their new brand strategy. Then we renamed their financial process to also be within the brand.
Strategic Reliable Blueprint (SRB)
Lastly, their latest initiative was to launch a podcast called Kitchen Table Finance. Amy's company, Zeedia Media, launched and produces this podcast on a weekly basis.
As you can see, everything we do with SRB's marketing is centered around the principles of The Neighbor archetype and their own kitchen table philosophy.
Don't have an Archetype Yet?