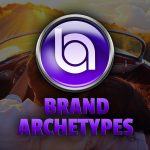 Last episode we discussed the brand changes that Rite Aide is going through and we thought it might be interesting to explore the healthcare industry in general and some trends we see in branding there. 
When you are deciding on an archetype is important to consider what other companies in your industry are doing – and your competition.
The Healthcare industry as a whole is comprised of many different types of companies, from specific types of doctors, medications, practices like yoga and mediation, supplements, and more. However, there is a natural trend in this industry to lean toward The Mother, The Innocent, and sometimes The Magician.
Join Kevin and Amy as they discuss these trends and how other archetypes can do really well in the healthcare industry to help businesses stand out and be different than the competition.
Don't have an Archetype Yet?
Take the Questionnaire to Find Out
Up Next: Episode 38: Interview with a client: Lisa Fisher