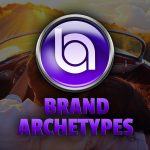 You see ALL kinds of company names out there.  Almost 2/3 of a million new companies, in the U.S. alone, are spawned each year.  And, although some of those names are good, what we're talking about today is bad company names and how to avoid them!
Here are some things to consider:
Make it Memorable

Brevity matters … however, don't go too short as it can make it hard to remember.

Make it defensible

You MUST check the UPSTO.gov website!!

Stay Within Brand

Emotion-based

This is more important than just about any other issue!!!

A story behind it:  Benjamin Holt – Caterpillar Tractor

What to avoid

Names That are Too long

Examples:

International Consolidated Airlines Group SA

Perpetual Income & Growth Investment Trust PLC

Hint: If you fall asleep in the middle of the name, it's too long.

Too descriptive

Auto-repair specialists

Adding a name helps but still not emotion-based

Understand the SEO impact and how this makes you harder to find on the Web.

Too complex, hard to remember

Includes: hard to spell, hard to pronounce

Two edges:  purposeful misspellings are now OK.  about half of all new names employ this strategy

Too Cliché

This one gets me bent. I hate it, hate it, hate it!

Kelly's Klip-n-Kurl (Extra bad because of the KKK acronym … Sadly, I've actually see this one)

Curl Up and Dye (recently seen by another branding dude)

Similarly, Don't base it on current trends

e.g. Disco, mood rings, colored skinny jeans

Don't be Offensive

Wong, Doody, Crandall & Weiner

Morning Wood, Co

Doggie Style (Philadelphia)

Could be HUGELY memorable, but you have to be careful.

Tied to a specific

thing (object, product, service, etc.)
---
Are you an agency or someone who just loves marketing?
You're in for a treat.  Check out the Michigan Mob's
"Marketing Outstanding Brands Summit!"
---
Are you seriously going to miss this event?
The 1st Annual Marketing Outstanding Brands Summit is coming up on May 6, 2022.
You have to market your business. Why not learn from our area's best experts?
Presentations include:
Perfecting Instagram Reels
Starting and Running a Large Facebook Group
How to Start A Podcast
Creating a Brand that REALLY Stands Out
How to Use Canva
AND SO MUCH MORE!
Space is limited so don't delay in getting your tickets.
Get your tickets here: BUY TICKETS NOW!
USE COUPON CODE ZEEDIA22 TO GET $24 OFF YOUR TICKET. 
Check out the details!!:
Find more info and see the lineup of incredible speakers here.