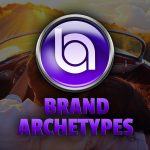 In today's episode, Kevin flies solo again while Amy is working on the Michigan Mob's Marketing Outstanding Brands Summit (Happening in just a few weeks!  More on that in a bit.)
Kevin Breaks down five episodes from the relatively new brand,
Ladder Life Insurance
.  They get classified into three groups; The Good, The Bad, and …. you guessed it … The Ugly.  Here's the breakdown:
The Bad
Here's the first video:
https://www.youtube.com/watch?v=ZNmgYjFHxDs
It's a shortened version of the next video.  HOWEVER, because all the cute, funny stuff has been removed (for the sake of brevity), the commercial comes off as shocking/disturbing.
When you think the wife has just allowed a crocodile to eat her husband, you hear from the other side of the door, "I'm okay!"  Hmmmm…. a pretty weak attempt at deflecting the shock.
The Good
Family tries to kill the father:
https://www.youtube.com/watch?v=YvYGO4o334I

Although this longer version is identical thematically, it comes off as being about cute and quirky ways that a family might "off" the Dad.  And, yes, we realize that it's hard to "get" the nuance by describing the commercial with words … which is why you should watch the two back-to-back, to see, hear and feel the difference.

Dad talks with daughter:
https://www.youtube.com/watch?v=c9HEKjc9Jak
The Ugly
Generic insurance message
https://www.youtube.com/watch?v=jjhSJl4bJfE

For me, this one just falls flat on its face.  In one short commercial, they talk about:

How to get a quote, eligibility, their efficient process, pricing, how flexible they are, fees, how it's easy to cancel.
Could it BE more about them?  I don't think so.

Testimonials Ad – Off brand
https://www.youtube.com/watch?v=3CFQHsMNDqY

This one, because of the video testimonials, comes across feeling like "The Neighbor" archetype
There's nothing wrong with this, however, it feels like a mistake after watching a couple of attempts at creating their Jester ads.  They should pick one approach and stick with it.
---
Are you an agency or someone who just loves marketing?
You're in for a treat.  Check out the Michigan Mob's
"Marketing Outstanding Brands Summit!"
---
Are you seriously going to miss this event?
The 1st Annual Marketing Outstanding Brands Summit is coming up on May 6, 2022.
You have to market your business. Why not learn from our area's best experts?
Presentations include:
Perfecting Instagram Reels
Starting and Running a Large Facebook Group
How to Start A Podcast
Creating a Brand that REALLY Stands Out
How to Use Canva
AND SO MUCH MORE!
Space is limited so don't delay in getting your tickets.
Get your tickets here: BUY TICKETS NOW!
USE COUPON CODE ZEEDIA22 TO GET $24 OFF YOUR TICKET. 
Check out the details!!:
Find more info and see the lineup of incredible speakers here.