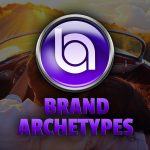 Some things in our culture disappear.  Even in the world of branding, change happens. Part of the challenge of being in business is keeping tabs on changes that affect our operations.  This is not to say you need to react to every change that comes your way … but you need to be sensitive to them.
Here's a short list of some of the changes we've seen in just the past couple of decades:

Culture

Communication

Media

Blockbuster

BetaMax/VHS > DVD > BlueRay > Streaming

Vinyl > 8 Track > Cassette > CDs > Streaming

NetFlix DVDs > Streaming

Family Entertainment

Online Product Sales / Amazon

Toys-R-Us

Lord and Taylor

Tech Efficiency

Sound recording studios

Traditional publishing
So, what new changes should you be checking out.  It's hard to say.  It's kind of the nature of these kind of changes … predicting who will win: BetaMax vs. VHS.
Keep an eye out for changes – Some obvious, some not so much;

Obvious – Computing

Smaller, more memory, cheaper storage, cloud services

Obvious – Web – Wayyy more efficient

Obvious – Move away from paper

Communication

Centralized vs. Distributed

Collaboration

Intranets

Marketing

Shorter

Stimulation! – Way more emotion

Entertaining vs. Informational

Video vs. static

TikTok

Instagram

FB Reels

YouTube

Identity

Invoicing / Statements

NFC Biz cards

V1CE, Popl, TapTok, Mobilo, Ovou, Tappy, Blue, Dot, Nomad, Linq