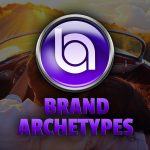 In this episode, Kevin and Amy talk about what style guides are, why they are important, and what exactly goes into a style guide. A style guide can be the next most important document for a business after the business plan.
If you have a great style guide then all creative people who work for or with your business will know exactly how to (and how not to) represent your brand.  All style guides, not surprisingly, should start by defining the company's brand archetype and emotional messaging.
Need Help With YOUR Style Guide?
If you need help creating a style guide or just want the Brand experts to take a look at yours and give you feedback, contact Kevin and Amy at connect@brandarchetypes.com.
Rate Us
If you like our podcast please consider leaving us review on iTunes, Sticher, or where ever else you listen.