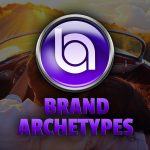 There's a really big idea in the world of branding that's an obvious question to ask by ALL business owners … but the idea is not so often seen as a branding issue.  And, the question – this big idea – is, "How do I get customers to buy from me, instead of my competitors?"
In our experience as marketing professionals, we feel most business owners have not put enough thought into this and have some pretty misplaced ideas about how important it is.
For example, a LOT – and, we mean a LOT – of owners have the opinion that all they need to do is outline the benefits of their product or service.  That the customer will choose them once they have that important information in hand.
Sadly, that's just not the case.  The question goes deeper than just "benefits." 

In order to stand out from your competition you need:
Move the needle on their emotions.  It's ALL about emotional connection!
 Use the right words, images, and graphics, to guide those emotional connections.  
Identify and use brand triggers
NEVER let up.  If your brand strategy doesn't lead you to be tending to your brand 100% of the time, then you're wayyyyy more likely to make brand mistakes.  Most businesses find themselves on marketing/branding "autopilot" way too often.

Have you struggled with getting customers to choose you over your competitors? Take the questionnaire … which should start you on the path of using archetypes in your branding.  After that, catch up on our podcasts …. And, of course, feel free to contact us if you have ANY questions.