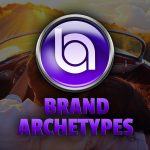 What are the BIG IDEAS when it comes to Marketing the Artist Archetype? Let's find out!
We're talking about The Artist Archetype today.  To be clear, to pull this off does NOT require you to be a Michelangelo … nor does it require us to roll our paint-covered, naked bodies all over a big canvas …. Again.  
A quick reminder that this archetype was originally coined by Marks and Pearson as "The Creator."  Really, the only reason we choose to use a different name is because we feel the concept of creative artistry is more important than the concept of creation.  Although both are super important.
Sub-Archetypes of the Artist
Remember, in the last episode we talked about the Neighbor archetype and how most companies pick the sub-archetype with the same name – which we also call The Neighbor.  Well, we have the same situation here where the vast majority of companies who pick the Artist archetype, fall into the same bucket and pick the sub-archetype called – you guessed it – The Artist. 
This one is all about visual and conceptual creativity. Think "artistry."  This could be the creative design of a product, all the way to creative operational processes, and everything in between.  If you, your product, your services, your team, your ideas, or your processes are creative, then you might think about selecting The Artist sub-archetype.
But what if your entire brand revolves around the much narrower concept of story-telling? It's still creative, for sure, but it's more about spinning words. Instead of tapping into the more generic concept of creativity, companies who choose The Storyteller sub-archetype will weave words into rich, emotion-filled stories.
To go deeper, we should review the BIG IDEAS:
(Listen to the full episode to get the details on each one.)
CREATIVITY – This one is SO important that if it was the only concept you were to ever weave into your marketing, it would work.  It's an idea that can be worked into just about any business concept and can lead to some really outstanding marketing campaigns.
INSPIRATION – This idea is a concept that is steeped in puuuuuure emotion.  You cannot inspire somebody in any way until you move the needle on their emotions. This is where visual creativity and storytelling kick in.  Most of the time, an Artist archetype will use their creativity or storytelling to move the person to feel a very specific emotion.  This could be pride, pity, glee, sorrow, humor, anger, joy. Really, the sky's the limit.
INNOVATION – We generally think of the concept of INNOVATION as being a part of The Outlaw archetype – think of Steve Jobs and Apple Computers.  BUT, consider that most innovative thinking is also super creative.  It's usually called "outside the box" thinking because of how creative it is.  So, we definitely include Innovation as a big idea but, because of this overlap. However, be a little careful that you're not swerving out of your archetype lane too much.  Stick with the creativity and storytelling, and avoid too much of the radical, contrarian product innovation of the Outlaw.
Visuals for the Artist Archetype
When artists, designers, and creative people pick visuals, they tend to pick images that are not just run-of-the-mill, boring.  BUT, that's not enough.  Remember, with all archetype ideas, you have to push the boundaries of where you go.  You have to live on the edge and get yourself away from the pack of others. You MUST differentiate yourself.  This takes even MORE creative thinking.  
Your goal when creating campaigns for Artist archetype companies is to get a specific reaction from the viewer.  It might be an out loud "wow!" … or simply a raising of their eyebrows.  If you succeed in getting that noticeable of a reaction, it's because you've pushed the idea far enough that it's no longer in the mainstream of what they might have been expecting.  
Are you an Artist Brand?
Let's find out! Take our FREE Brand Archetype Questionnaire!