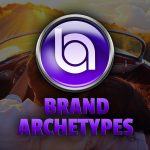 We're usually pretty upbeat and easily excitable in our podcasts.  Today, we're going to ratchet it down a couple of notches…. We're going to take a chill pill and take it easy. Maybe chillax a bit. Are you ready?
For a refreshing on what the Neighbor is all about check out these resources:
Blog: The Neighbor Archetype: EVERYONE BELONGS
Episode 16 – The Neighbor Archetype (overview)
Join Kevin and Amy as they discuss the big ideas of being a Neighbor brand and how that might look in your marketing.
The Neighbor Archetype is:
 EASY GOING

REMOVES CHAOS

EASY TO UNDERSTAND

BUILDS RELATIONSHIPS

USE PEOPLE IN IMAGERY 

TRUST IS BASED ON FAMILIARITY
Are you a Neighbor Brand?
Let's find out! Take our FREE Brand Archetype Questionnaire!