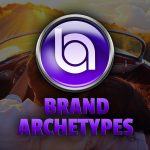 Continuing on with our series on how to marketing each archetype, we are discussing Marketing the Hero Archetype in this episode.
To learn more visit our HERO page on our website. You can also listen to our previous podcast episode which gives an overview of what the Hero is all about.
You don't have to wear a cape and fly around in tights to be a hero. But you do have to be highly energetic, solve problems, and be a leader.
Words for Marketing the Hero Archetype
Words Matter with every archetype, and here are some to get you started with The Hero:
Words: compelling, dynamic, crucial, powerful, leading, protecting, spirited, vivacious, and zippy.
Phrases: instant results, never let you down, gets the job done, our award-winning staff, we've got the right stuff!
For a complete word bank with pages and pages of words and phrases, email us and we will get one to you for $29.95.
Visuals for Marketing the Hero Archetype
Visuals are also really important for any brand, but with the Hero particularly it is really important to show PEOPLE doing THINGS.
Here are some things to consider:
We recommend that the people you select are either youthful OR engaged in some type of energetic activity.

We're not saying you have to have teenagers bungee jumping in your marketing … but don't select images where senior citizens are sitting around playing MahJong.

Let's say your target audience is youthful.  You basically have no problem selecting the same types of people for your marketing.  However, let's say you're trying to market to seniors.  A hero archetype would select models who may be in the same age group but have a healthy, youthful look, and are engaged in some type of activity … not just sitting.

Outside of the people in your marketing, be sure to dial up the energy level of your other imagery as well.

Brighter lights, instead of darkness

Outdoors, instead of indoors

More saturated colors, instead of muted tones

A wider range of colors, instead of narrow color palettes.
There are no hard-and-fast rules here … Just let your gut instinct guide you. Simply ask, "Does this image look and feel heroic enough?"

Energy Level for the Hero
No surprise that the energy level is pretty high for the Hero. Kevin mentioned an article by Science Daily regarding more and more businesses creating high-energy ads to grab people's attention. From our standpoint of the Brand Archetype philosophy, this isn't a compelling reason to pick an archetype. You want to create ads that tap into the achieving, motivating emotions of the Hero – not just something loud and flashy to blast the viewer off the couch.
A Quick Reference to the Hero's Sub-Archetypes
The Hero is the only archetype that has Four sub-archetypes. Just another way it is a high-achieving archetype. Here is a quick rundown of these, and you can find more info on them on the Hero page.
"The Hero Sub-Archetype": This is the straightforward focus on achievement and success like we talked about above.  This approach will exude inspiration — The "classic" hero.
 "The Leader Sub-Archetype":  This one focuses a little less on the achievement and a little more on the fact that you were led to that goal by an amazingly skilled 'leader.'  This approach will exude self-confidence, self-discipline, and self-motivation.
"The Detective Sub-Archetype":  This approach also focuses less on the success goal and more on the specialized PROCESS of seeking out information and unveiling things that might be hidden to others.
"The Avenger Sub-Archetype":  Again, less focus on the goal, and little more focus on mending wrongs, making things right, seeking out justice in a world that seems too full of corruption.  Helping the underdog.
The Wrap Up 
Questions? Call us! … If you're trying to be The Hero and have questions for us, please reach out to us! We'd love to chat.

Word Lists: $29.95