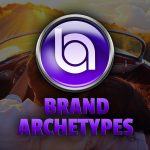 What comes to your mind when you hear the term "Brand Ambassador?" A high-level, heavily decorated dignitary? A bartender serving up shots of a new fancy designer liquor to pique your curiosity?
Amy envisions a sheriff striding around with a badge that reads BRAND and wielding a very large hat. She almost has Kevin convinced to wear this hat.
Whatever you may be thinking of, it is none of the people described above. It could be you. It could be your co-worker.
A brand ambassador is someone within a company who always has the business's brand at the top of their mind. They notice when something is done well and within brand and they will point out when something is "off-brand" or not quite right. It is typically not an official title, although it could be. 
Join Kevin and Amy as they set out to find and train brand ambassadors in every company they work with. Learn how to discover and recognize the people in your organization who are naturally good at this and will help you take your brand to the next level.
Bonus: Kevin reveals some fun ways to incentivize and create friendly competition between employees in order to make marketing and branding fun throughout an entire organization.
Don't have an Archetype Yet?
Take the Questionnaire to Find Out
Up Next:
Episode 37 – Branding and the Healthcare Industry