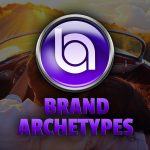 A couple of episodes ago we mentioned personal branding. This is a topic worthy of its own episode, so here we are getting personal.
People want to know if they should pick an archetype that is close to their personality. This question comes up a lot for solopreneurs or businesses that have a strong spokesperson or "front man or woman." 
While the Brand Archetypes strategy can be applied to any business situation, big or small, there are some things to consider when embarking on a personal branding adventure. What is really comes down to, for anyone, is how easily you can embrace the archetype you choose. Any of the 12 are great and powerful in their own right, but which ones jive with you?
Join Kevin and Amy as they explore the differences between personal branding and corporate branding, becoming an influencer, and embracing the archetype you chose.
Don't have an Archetype Yet?
Take the Questionnaire to Find Out
Up Next:
Episode 35: What is a Brand Ambassador?