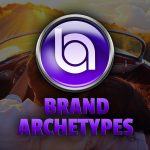 Are you aware of the reputation and "truths" people hold about the industry you work in? Does your brand strategy include ways to manage this, either by using it to your advantage or combatting it?
Very few industries have more variations or have reputations that are stronger than car dealerships.
Join Kevin and Amy as they explore why certain industries have bad reputations and what you can do if faced with that dilemma, to make your brand stronger. 
Whether you work in one of these more obvious industries or not, it is always good to know what people are thinking when it comes to your business. It IS your business.
Next up:
Episode 34 – Personal Brand vs. Corporate Brand