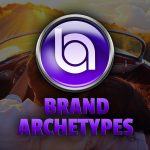 The term "Brand Architecture" refers to how you brand has been built over time. You start with the foundation and go from there.
With a large company that has multiple products or services, or even multiple divisions and sub-companies, their brand architecture can look like a sprawling neighborhood or towering skyscraper.
Some of the different layers that can make up a brand include:
Corporate brand
Endorsed Brand
Individual Product (or Service) Brand
Ambassador Brands
Piggyback Brands
Parent/Child Brands
Sibling Brands
House of Brands
Lifestyle Brands
Aspiration Brands
Join Kevin and Amy as they dive into each one of these and talk about they can be put together to form the architecture of a brand. If you are looking to add a product or service to your line up and want it to have its own brand, this is the episode for you!
Don't have an Archetype Yet?
Take the Questionnaire to Find Out  
Next Up: 31 – Your Brand and Covid 19