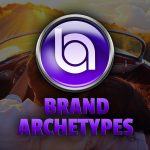 Kevin and Amy miraculously nailed down the elusive Rafael Barbosa, CEO of Center Cut Marketing at his world headquarters in Boston, MA.
Tune in while the gang reminisces about working together back in the good ol' days. Raf describes how he uses Brand Archetypes for his own company and his clients. Raf also explains his own addition to the brand package, the powerful 3-2-1 formula that we all still use today.
Find out what Centercut is up to, what new adventure Rafael is launching and learn how your can apply our Brand Archetype formula to your business. If you are an ad agency or marketing company we can teach you so you can offer this powerful brand strategy to your clients.
Check out Center Cut Marketing and let us know what Archetype you think they are. Hint: Rafael tells us in the podcast, but it's pretty obvious by taking once glance at this website.
About Center Cut Marketing
Center Cut is a Boston marketing agency built off of the principle that innovative ideas sell, candid conversations matter, and engaging content resonates. Although rooted in the hospitality industry, you could say they are a five course meal of agencies – as they also cater a la carte to clients in the B2B, real estate, and fitness management markets.
Don't have an Archetype Yet?
Take the Questionnaire to Find Out
Up Next: Episode 30 – Getting Your Brand to Flow Freely