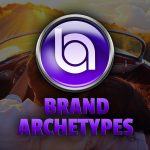 Join Kevin and Amy as they chat with attorney Sonja Markwart, owner of Regent Law. Sonja has been through the Brand Archetype process and reveals how picking an archetype that was not "typical" for law firms has really helped her brand stand out.
Sonja is also one of our favorite students and has competed our 12 week course in marketing your small business.
If you have struggled with how to stand out from your competition and find your unique voice, give this episode a listen.
Don't have an Archetype Yet?
Take the Questionnaire to Find Out
Up Next: Episode 28 – The Dark Side of Brand