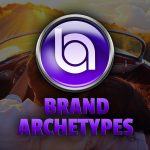 Continue with Kevin and Amy as they wrap-up Part Two of Creating a Corporate Culture. Find Part One Here.
How linked is your brand to your work environment and culture? If you have never considered this, now is the time to explore how your brand should touch everything you do. The more you live with your brand the more powerful and focused it will be.
This episode walks you step-by-step through all the areas of your business that should reflect your brand. So, basically, every part of your business. But you can't do it all at once. We have a strategy that breaks it down into bite-sized, manageable chunks.
Continue on this journey with us as we discover how to infuse your Brand Archetype into your company culture.
Don't have an archetype yet?
Take the Questionnaire to Find Out
Up Next: Branding Fails