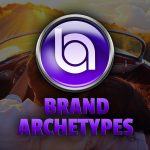 Now that we have done an episode on each of the 12 main archetypes, it's time to decide which archetype relates the most to your business.
As you look at the list of archetypes, one or two might jump right out at you and it is very obvious to you which one you are. However, most people struggle a bit to define their archetype at first. That's ok. This is a whole new way of looking at your brand. But we have the tools to help walk you through the process.
It's fun. It's quick. It's mind blowing.
Check out this quick episode as Kevin and Amy walk you through the steps.
First you take the FREE Questionnaire and then the magic really happens.
We suggest having a few people in your organization take it and be sure to include all decision makers. It would be a real bummer to go this process and then have a CEO or bigwig say "no."
Second, participate in a 1-2 hour Brand Discover Session led by Kevin or Amy with your team. This can be done in person or via zoom. This is where the archetype reveals itself to you through guided brainstorming and lots and lots of words.
Third, once you choose your archetype you implement it into every aspect of your marketing and company culture. How do you do that?
Check out the next 2 upcoming episodes where we tell you all the details!
Up Next: Creating a Company Culture Part 1