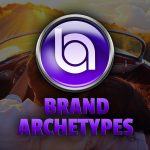 Here are the ten commandments of branding that I reference in this podcast:
STRATEGY

Hyper-focus on your strategy
No flip-flopping
Be Consistent

EMOTIONS

Know your emotions
Avoid all other emotions
What's the energy level of your strategy?
Understand The Law of Attraction (stay positive people)

AUDIENCE

Know your target audience demographics & psychographics
Establish personas
Create a tribe
Know that people hate being sold to, but they love to buy

PRODUCTS/SERVICES

Create GREAT products and services
Create GREAT customer service

COMPETITION

Know your competition
Know how you'll position yourself amongst your competitors
Lead the market — Don't chase your competitors (let them chase you)

MARKETING

Over-value (not under) the need for great marketing
Don't try to do everything.  Take things a little bite at a time.
Dabble and explore

IDENTITY

Great identity (logo, tagline, fonts, colors, etc.)
Avoid re-branding

SOCIAL:

Embrace it!

BE

BE authentic
BE relevant
Keep it simple stupid — The KISS principle
BE memorable

TEST EVERYTHING

At first, you might not have time OR $ to do this
Start small and scale up as you grow.
If you're not testing, you're not marketing!
MARKETING MAYHEM
It's a quick one.  Circa 1950's.