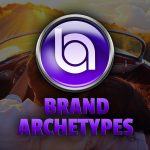 What makes a great logo design? What are some examples of bad logos? What are some of the world's best logos?
Kevin and Amy discuss the fascinating (and often frustrating) world of logo design.
We cover topics such as:
The three basic types of logos (see the "Logos 101" file in the resources section below)

Icon always attached to the logotype
Icon allowed to be detached from the logotype
No icon – logotype only

Elegantly simple
Scalable
Fundamental shapes
Colors
Font faces that support the brand strategy
Implied meaning
Variations
Resources:
Adobe Color Picker – We will be creating a blog post in the near future on how to use this awesome tool.  If you can't wait, it's simple enough to use.  Feel free to just fiddle around with it!