Brand Archetypes – Episode #1, Introduction to Our Podcast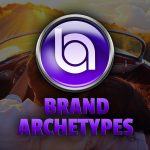 What if your personal or business brand was so focused and so on target that it was easy for everyone in your organization to understand? What if you connected with your clients on an emotional level so deeply they never forgot you?
This is what the most successful brands in the world do. It's not about ad budgets – it's about developing a consistent brand no matter the industry, location or size of the company.
Discover your brand and create an amazing, fool-proof marketing strategy. This is the Brand Archetypes Podcast hosted by Kevin Skarritt and Amy Zander, owners of Brand Archetypes dot com. Join them on a journey to discover your most powerful, true brand.
Connect with Kevin Skarritt
Connect with Amy Zander
Next Episode: What is an Archetype?