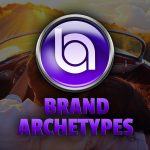 Today, we're talking about low-energy archetypes.  The choice few where if you chose them because of their mellowness, can be a strategic decision. When done properly leads to super-strong brand strategies AND higher levels of customer trust and engagement! 
Low energy does NOT mean a lack of power.  
The low-energy archetypes, in no particular order, are:
The Neighbor

This is all about being an average Joe, hanging out and chillin' (with or without Netflix)

The Mother

This one is all about caring and comforting others

The Guru

Which is all about knowledge, experience, and wisdom

The Innocent

This one is steeped in childlike qualities, family values, and simplicity



Pros and Cons of Low-Energy Archetypes
So, the first thing you should note is that all of these, in addition to being low energy, very likely, exude a high level of trust – but, each for different reasons.  Apparently, we find it easier to trust people and organizations that aren't wild, looney, and unpredictable.  Who woulda thunk it?
The Neighbor – Trust based on familiarity

The Guru – Trust based on experience

The Mother – Trust based on the deepest of emotional ties

The Innocent – Belief that the innocent isn't capable of un-trustworthy actions.
So, trustworthiness is a huuuuuge benefit of picking one of these low-energy archetypes.
Comfort and Peace of Mind
Along with that high level of trust, each of these also comes with the feeling of comfort and peace of mind.  I don't think this feeling is as strong (or even possible in some situations) if there isn't a high level of trust.  So, these ideas kind of go hand-in-hand.
Think about the high level of trust you feel when you think about the Maytag repair man.  Do you also get "peace-of-mind?"

Or when Charles Schwab suggests that you "Ask Chuck"

Or when you see any commercial by Campbell's Soup.  We can't think of ANY brand that has built a stronger sense of comfort and peace of mind than Campbells.  Can you?
"What does this have to do with MY brand?"
Well, if you've already selected one of these archetypes, or are in the process of considering adopting one of these, we want to help you figure out how to make your brand as strong as possible.  We're trying to outline the benefits – the things you can focus on and draw on in building your brand with these archetypes.
Being seen as trustworthy is a good thing… pretty obviously.  But, some of you might be asking, "can't ALL brands develop feelings of comfort and trustworthiness?"  And, although the answer is "yes", it's just a LOT (and we mean a LOT) easier to do this with these four archetypes, than with – let's say – The Jester or, even worse, The Outlaw. 
Those archetypes will, by their actions, be drawn away from the emotions of comfort and trustworthiness.  This is not to say they're UNtrustworthy … they're just not going to put any energy into building on those emotions.

One of the most important aspects of how all archetypes work is when they're playing against each other. Let's say, for example, you have a competitor that's an Outlaw.  Pretty obviously, there are going to be some trust dynamics at play here.  One cares for it, the other doesn't.  It's that simple and this difference can be amplified and played against to boost your own brand's perceived value.
What if your main competitor is a Ruler?  You could pit your trustworthiness against their self-centered nature.  To them, it's all about "me me me", "my dominance", "my #1 awesomeness" that should lead you to follow me.  
Part of their strength is that they truly DO have the position and dominance to pull off the Ruler archetype. By setting "trust" aside, they're allowing YOU to come in and effectively play that against them.
A third, fairly obvious comparison would be going up against A Magician archetype.  As much as we're all able to be swayed by magical events in our life, it's equally plausible to portray Magicians as a wee bit "froo froo", "fringe" … you know, a little too much "out there."

The main point we were trying to make today is that there are a handful of archetypes that are inherently "low energy" … and, they're filled with a ton of unexpected power.  So much so that, depending on their particular market, taking a low energy approach is the most powerful way to succeed against their competitors.
THE WRAP-UP
Saunter on over to BrandArchetypes.com and calmly check out the low-energy archetypes. Follow us on all the social media @BrandArchetypes
MARKETING MAYHEM
Ummm, how disturbing is it to see not one but FOUR babies wrapped in plastic cellophane? YIKES!