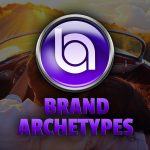 Let's face it – some industries, products, and services are just way easier to market than others. We call these "sexy" industries. Not necessarily because they are sexy in their branding (Lover Archetype) but because everyone likes them and uses them. For example, food, travel, and clothing. These are things you can get excited about!
Insurance, plumbing, tires, eh – not so much.
Join Kevin and Amy as they explore some marketing and branding ideas for businesses that may not be so sexy, but are still just as relevant and important. Things like starting with an archetype (obviously), storytelling, problem-solving, and really focusing on the emotional connection your archetype portrays.
If your business falls into the "not-so-sexy" this episode is for you!
Don't have an Archetype Yet?
Take the Questionnaire to Find Out