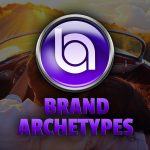 ---
If you checked us out in Episode #1, you might still be asking yourself, "What is a Brand Archetype?"  Kevin and Amy introduce listeners to the concept of using Archetypes to create powerful, emotion-based brand strategies for any type of business.
What is an archetype?
How does a business choose one?
Once chosen, how do you implement it?
Find out the answers to these and many more branding questions in this podcast.
Your next steps…
Thanks for listening.
Next episode: Brand vs. Identity